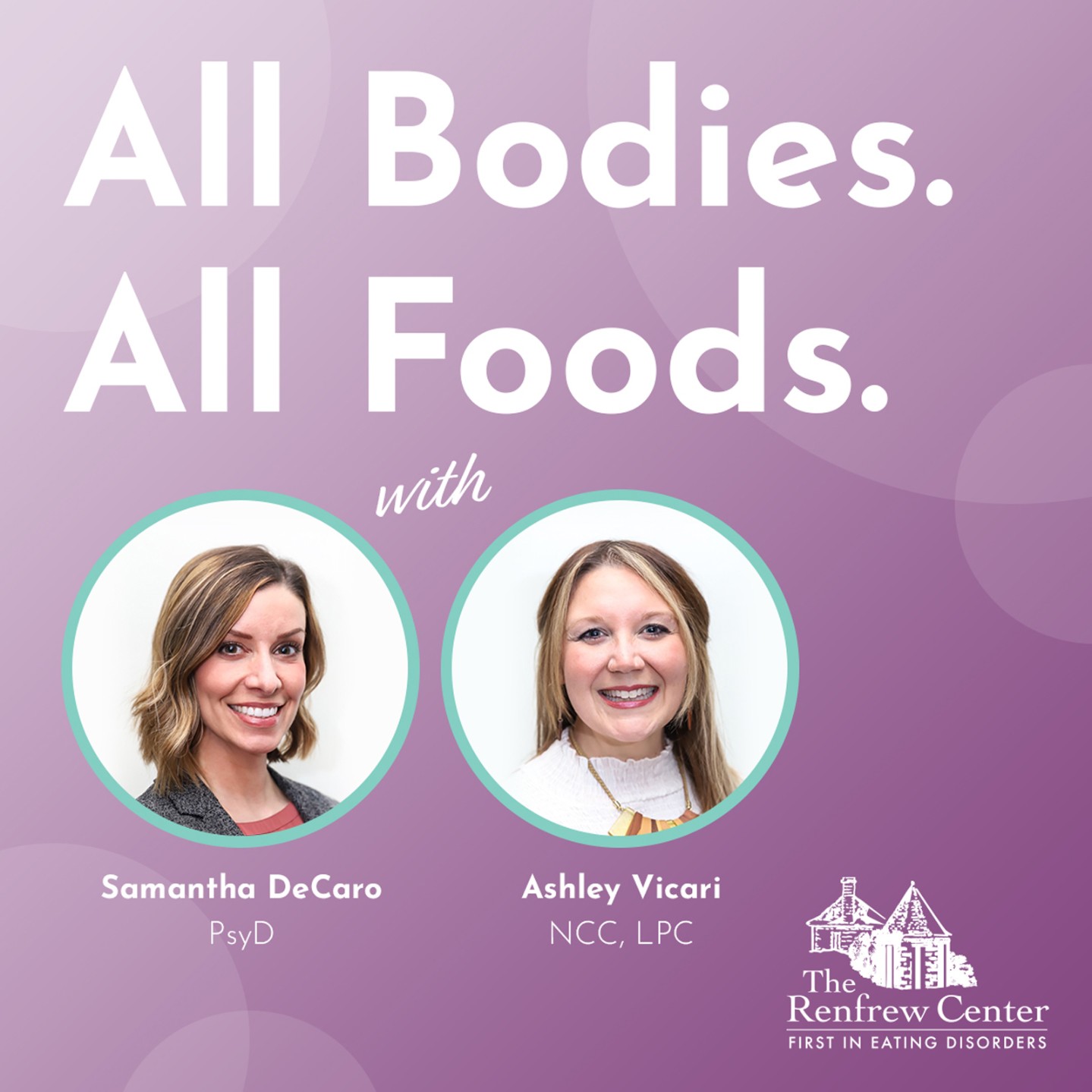 Did you know eating disorders are not just about food? On this week's episode of All Bodies. All Foods. Ashley (she/her) and Sam (she/her) talk about how your approach to your unwanted emotions encourages you to use disordered eating behaviors such as restriction, dieting, binging and purging, as the coping mechanism to deal with these unwanted emotions. They also discuss how family dynamics play a role into the healing and the aftercare plan for your loved one with an eating disorder.
If you enjoy our show, please rate, review, subscribe, and tell your friends and colleagues!
Interested in being a guest on All Bodies. All Foods.? Email podcast@renfrewcenter.com for a chance to be featured.
All Bodies. All Foods. is a podcast by The Renfrew Center. Visit us at: https://renfrewcenter.com/